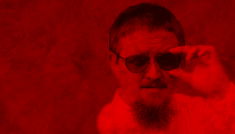 "And your mercy will be your ruin."

- from Hart's Hope

Special thanks to Michelle Land, not only for suggesting this author for my site, but for suggesting him to me for my own reading pleasure. Thanks, Michelle!!
Born in Richland, Washington, Card grew up in California, Arizona, and Utah. He lived in Brazil for two years as an unpaid missionary for the Mormon Church. He received degrees from Brigham Young University and the University of Utah. He currently lives in Greensboro, North Carolina. He and his wife, Kristine, are the parents of five children: Geoffrey, Emily, Charles, Zina Margaret, and Erin Louisa (named for Chaucer, Bronte, Dickens, Mitchell and Alcott).

Biographical information was taken directly from the Official Orson Scott Card Web Site.